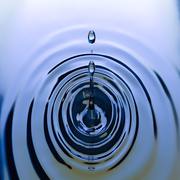 Description:
Low foaming, water-soluble, corrosion inhibitor designed for use on steel and iron in various metalworking applications.
Features:
The lowest level of protection but also the safest
Performance not affected by water hardness
Prevent flash rusting
Effective at low concentrations
Liquid products make automatic feeding easier
Easily removable for subsequent operations
Environmentally friendly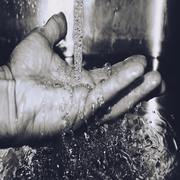 Description:
Non-staining rust preventative which will rapidly separate water displaced from metal surfaces after machining operations or alkali cleaning.
Features:
Medium level of protection
Low-cost product tailored to performance requirements
Will not build up threads and recessed areas
Dry to touch film
Leaves ultra-thin film which protects ferrous metals even under high humidity conditions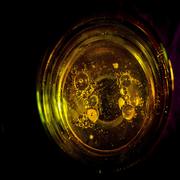 Description:
Highly effective, non-barium corrosion inhibitor used as a rust proofing liquid emulsion that provides excellent humidity cabinet and salt spray protection.
Features:
The highest level of protection over a broad range of concentrations
Good hard water stability
Low-cost product tailored to performance requirements
Can be mixed with water which avoids fire hazards associated with other oil coatings (solvent based)
Will not build up in threads and recessed areas
Can be applied to zinc phosphate parts as well as bare ferrous alloys
Industrial rust inhibitors provide protection for the inevitable problem of corrosion in dealing with metal.  Rust and oxides are no match for specially formulated rust preventatives and therefore are crucial to metal finishing and manufacturing applications.
Our solutions pass the following tests:
Humidity Cabinet Protection (ASTM D-1748)
Salt Spray Protection (ASTM B-11)
How To Choose Industrial Rust Inhibitors?
Corrosion inhibitors are absolutely crucial to manufacturing and particularly metal finishing operations.
Often times in working with certain metals, a rust preventive solution is a necessity to keeping the metal you are working with free from corrosion and oxidation.
Choosing the correct rust preventative for you comes down to matching what types of metals needed to protect and the level of protection needed.
Water-based corrosion inhibitors provide the lowest amount of protection of the inhibitors, water-displacing corrosion inhibitors provide moderate levels of protection, while oil-based corrosion inhibitors provide the greatest level of protection.
Take into account the metals you are working with by what level of protection you need to determine what rust preventative solution your process requires.